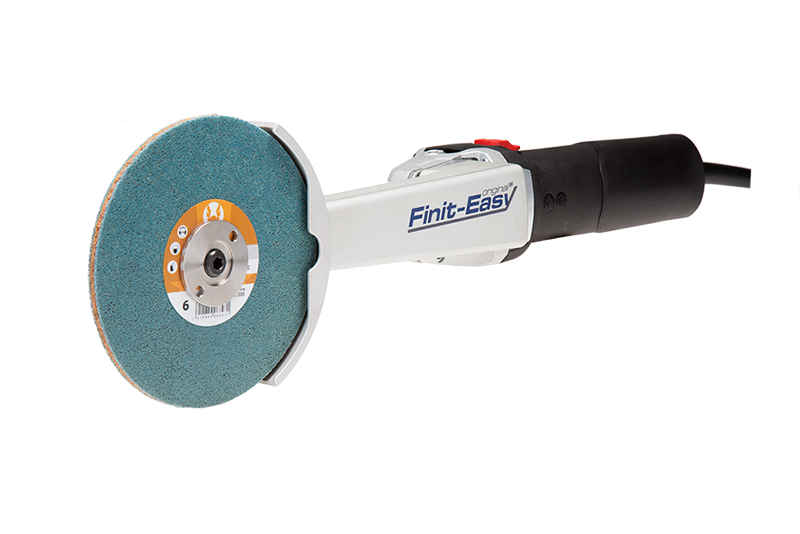 CIBO FINITEASY FILLET WELD GRINDER SET
Save

0

%
Save %
Original price
£1,018.84
-
Original price
£1,018.84
The original and the best fillet weld grinder.
The 110 volt Finit-Easy fillet weld grinder has flanges for 22mm and 25.4mm discs so it can be used with almost any abrasive product including cutting, grinding & flap discs as well as the more well known unitised discs for fillet weld grinding & polishing.
Use the MA8 or the new GA7 and GA8 unitised discs for removing fillet welds and polishing stainless steel tig welds in one simple action.
Can I use the finit-easy on aluminium or brass?
Most definitely. The unitised products work just as well. If you like the GA8 disc on a stainless tig weld then just drop down a grade or 2 to aminain control and ensure a great quality finish.
Contents:
1x Finit-Easy Fillet Weld Grinder
1x Abrasive File
2x FA Unitised Discs (FA3 & FA5)
3x SA Unitised Discs (SA5, SA6 & SA7)
1x MA Unitised Disc
1x TA Unitised Disc
2x GA Combi Unitised Discs (GA7 & GA8)
1x SAG Unitised Finishing Disc
1x RCD Flap Disc
1x Felt Finishing Disc
1x PV/102 Polishing Compound
1x Tex Open Belt
1x FORU Rubber Sanding Block
1x Inoxiclean Stainless Steel Cleaner
Use with...
- SA unitised discs to remove tig welds in corners and to satin finish or mirror polish in two or three steps
- Cutting and grinding discs where you need access in diffcult to reach areas
- Felt and cotton mops for mirror polishing
- Cibo Time Saving Kits set 2,3,5 or 6 for a complete process
Vibration Data:
We can only give base test data for any of our machines as the data will vary dependent upon the grade and density of the wheels used on the machine and also upon the speed at which the machine is operated.
FinitEasy - 1.92 m/s2